For any halfway decent blogger the fact that there is nothing going on in the NHL is only a small obstacle to putting out articles. But of all months, August has got to be the slowest. The trouble is two fold, really:
1) There is nothing going on
2) Most everything worth talking about has been beaten to death by this point
It's for that reason that this particular blog has been on hiatus. Time has been needed to recharge the batteries of mental energy that are required to pluck stories worth reading out of thin air. That time has passed, and now we can all get ready for some new injections of sweet, sweet hockey information.
Some (Rare) Headlines For Now: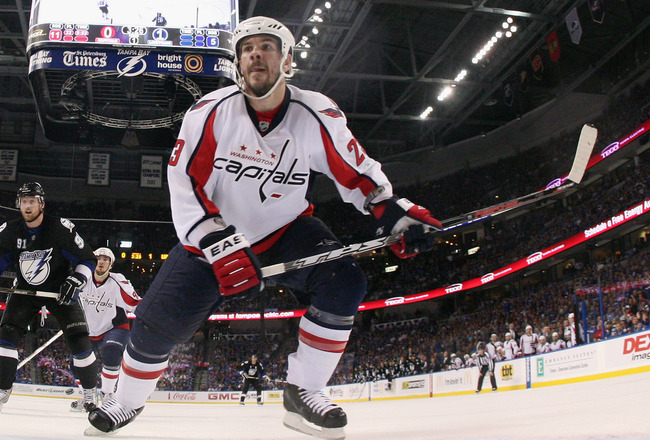 Scott Hannan
Scott Hannan signed a one year deal for a million bucks in Calgary. The Flames are a trainwreck. The whole purpose of trading Robyn Regehr, who was a lifelong Flame, was to free up cap space. Then after realizing that the team couldn't go into the season without a Regehr-type, Feaster signs Hannan. Calgary now has just one million dollars in cap space and is the fourth-highest spending team in the league. The roster is no better or worse than the one that missed the playoffs in consecutive years, and Chris Butler (acquired in the Regehr deal) is small consolation.
Hannan might have been a decent stop-gap addition to the Oilers at that price point, but the organization obviously feels that their defense is pretty much set. The problem with adding Hannan to the Oilers is that they already have 7 NHL defensemen under contract and Taylor Chorney has to clear waivers to go down to OKC. If management wants Jeff Petry to cut his teeth in the NHL next year, adding Hannan would only be a roadblock.
- Chris Drury is still without a job, which is somewhat surprising despite the horrible season he had last year. Drury had a terrible contract which made his decline stick out like a sore thumb, but he can still be somewhat useful. Ironically, it turned out to be a blessing that Buffalo couldn't afford to keep him, even though his loss hurt that team at the time.
- Speaking of Buffalo spending money, they are spending more money than any other team in the league right now. Wealthy owners that want to win will do that. It happened in Edmonton, it's happened in other places and it doesn't usually work out. Gobbling up UFAs just because they are there isn't the way to build a team. The Sabres are currently more than $3.5 million over the cap, which means something is going to have to give there soon. Ales Kotalik can always go down to the AHL and that will get Buffalo almost under the cap, but they might have to do more.
***
More Oilers stuff on the way. Enjoy the patient wait for training camp.