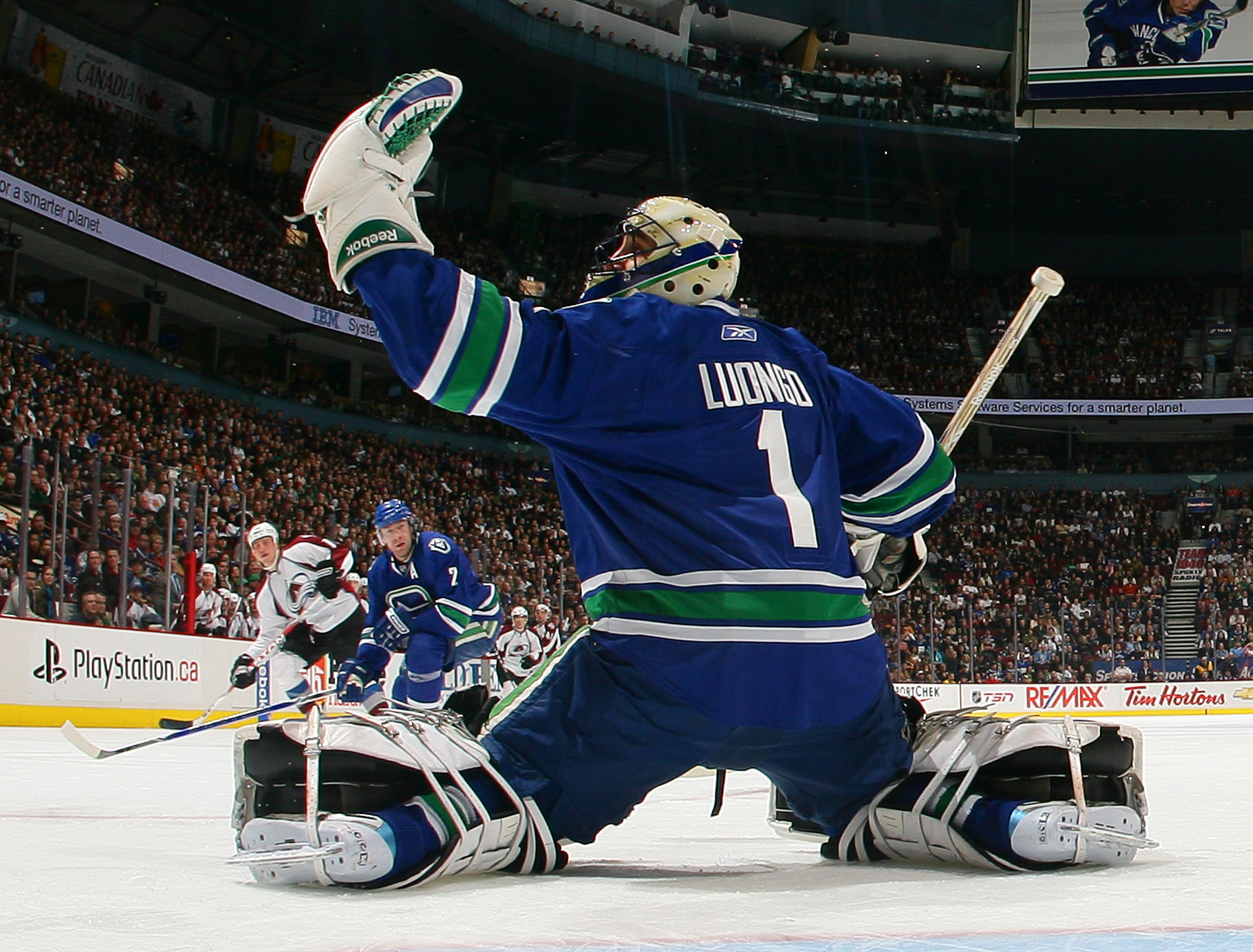 On Thursday
an article
appeared in the Vancouver Province which suggested that the Oilers made a bid for Roberto Luongo, and could still be in the mix. What if this actually happened?
There's no way to know exactly what it would take to get a deal done for Luongo, despite
reports
that the asking price from the Leafs was Bozak, Gardiner, Frattin and a first round pick. Setting aside the potential cost in assets, let's find out who this Luongo fellow is.
Roberto Luongo turned 33 on April 4th. That number is more significant than his cap hit, or the number of years left on his deal. Just like all other players, goaltender performance declines with age. Luongo is a career 0.919 Sv% goalie, but
there have only been twenty-one 0.919 or better Sv% seasons
by goalies aged 33 or older and who appeared in at least 30 games. That number drops to seventeen when looking at goalies aged 34 and up. If the lockout wipes out the whole 2012-13 season, Luongo will be 34 when he next minds an NHL net.
There's no guarantee that Luongo will decline in a linear, downward path as he gets older, but expecting him to maintain his level of performance over time is unrealistic.
Incumbent starting goalie Devan Dubnyk is coming off seasons of 0.916 and 0.914 save percentages, but much like Corey Schneider he would be buried behind Luongo in the event of a trade. How long will it take for Dubnyk and Luongo to pass each other in opposite directions? After Luongo's performance inevitably falls off, the Oilers would be spending a minimum of $8,833,333 in cap hits on goaltending, and somewhere in the neighborhood of $10 million+ in actual salary on the tandem.
In terms of performance it would probably be better for a while than the current mix of Dubnyk/Khabibulin, but financially things would be worse than they are now. That could be a very serious problem if the salary cap drops to the $60 million range in the new CBA.
If the Luongo to Toronto rumors are true, the Oilers would be wise to let him go and not pursue this player further. Financially handcuffing the team is bad enough, but giving up assets to do it would be a costly error.