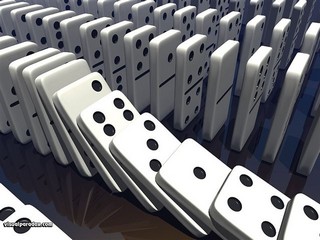 On Wednesday the Justin Schultz camp will begin to consider offers from NHL teams. Schultz is the first of a series of dominos to fall, and once he has made his decision it will set off a series of events that could affect the entire league.
Bob Stauffer has the Oilers fourth in line
in the Schultz sweepstakes, behind Vancouver, Toronto and the New York Rangers.
The Canucks would be able to replace the offensive hole left by the departure of Christian Erhoff. As for Toronto, Stauffer believes that signing Shultz would make Cody Franson even more expendable than he already is. Right-shooting Franson could be a fit in Edmonton and there may be a doable deal there. Schultz could also alter the situation with Toronto and Roberto Luongo. In New York, Michael Del Zotto may be the odd man out.
The Oilers would certainly be interested in Del Zotto, but the Rangers are reportedly still in the running for Rick Nash. If Schultz lands in New York it could change the potential deals the Rangers are ready to offer. The same goes for the Ottawa Senators, who seem to want to get into every deal that's out there, including Schultz and Nash.
Chicago and Detroit have also been linked to Schultz, but in all likelihood every NHL team aside from Anaheim will make a pitch for the talented young defenseman. Once his decision is made it will change the way teams look at Ryan Suter, Matt Carle, Dennis Wideman and Jason Garrison - to name a few - and the trade landscape will shift continuously as those players sign new deals.
Every year there is a player that starts the dominos falling, and this year it is Schultz. Once he's found a new home, things should move quickly around the NHL.