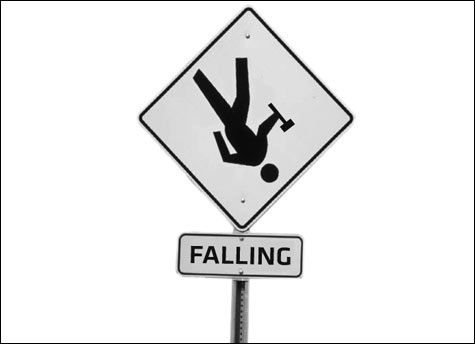 With all of the rumors swirling about the Oilers trying to get another top ten pick (and for once a couple of teams that might be willing to trade out of the top ten), it's time to look at what players might drop to #8 or #9 overall. Obviously the Columbus Blue Jackets are willing to trade the 8th overall pick, but the Boston Bruins might also part with #9 - especially if they don't win the cup - to improve immediately.
Those are really the only picks that are available inside the first ten selections. In the case of both teams, what they will want from the Oilers is Ales Hemsky. Any other trade is not likely to get it done, aside from moving the 1st overall pick in some way, which would be a mistake. As we have seen recently, the Blue Jackets have interest in #83, but the Bruins would also love to have him come on board and help out their lifeless powerplay. If they lose in the Final, it will be plainly obvious that the powerplay is the biggest reason that the Bruins didn't win the Stanley Cup. If Mark Recchi retires, Hemsky would be even more desirable to Boston.
That being the case, the Oilers would need to have a player drop to at least number 8 who they simply couldn't pass up. For the moment, Hemsky is still the most dangerous offensive threat the Oilers have, so to trade him would take a player that is truly going to be special and impactful, and it would have to get the team further along. Here is a list of the highest ranked prospects in this year's draft class that the Oilers would really want, and the likelihood that they will drop to 8th overall.
Ryan Nugent-Hopkins
is almost certainly an Oiler after going 1st overall. If for some reason the Oilers don't take him, there's no chance that he'll drop as far as 8.
Jonathan Huberdeau
will likely go to the Avalanche. Huberdeau plays left wing in junior and the Avs are weak at that position. Almost no chance that he drops past #2, and no chance at all that he drops to #8.
With those two out of the way, things start to open up a little.
Sean Couturier:
The Florida Panthers have taken a defenceman with their first pick in 3 of the last 4 drafts. Two of those players are in the NHL and Erik Gudbranson should be there soon. The Panthers need help up front. Probably the best all-around player left at forward is Couturier, who Florida could snap up.
If not, it will probably be Landeskog. In that case, Couturier could slip past the Devils at #4 if they take Adam Larsson and he could get by the Islanders if they take a defenceman like Hamilton. However, he is unlikely to get past Ottawa and Winnipeg since both of those teams need help at forward. Couturier could be Winnipeg's franchise center, and they wouldn't let him get by them. In addition, if Couturier
did
slip to 8th overall, Columbus might prefer to simply select him instead of making a trade.
Adam Larsson
might get by Florida, but the Devils need help on defence in a bad way. Larsson could help anchor their blue line for years. If he gets by the Devils, then the Islanders will probably take him since they would have the chance to get the big Swedish defenceman that they had to pass on to select Tavares first overall in 2009. Larsson has too many tools to slip too far in this draft. Last year when Cam Fowler dropped, it was probably because he is a tad one-dimensional and perhaps not thought of as NHL ready. Many teams are regretting not taking Fowler now, and Larsson is more of a complete defender. Very little chance that he drops to number 8.
Gabriel Landeskog
could fall a few spots in this draft because of his offense not being what one might expect from a high-end prospect. Florida and New Jersey could easily let him go by, and the Islanders probably could as well. If Ottawa and Winnipeg are looking for more of a pure offensive threat, they could pass on Landeskog as well. But if the Oilers trade Ales Hemsky so they can select Landeskog, do they really get themselves much further ahead? What the Oilers lose in offense from Hemsky they gain in drive and leadership from Landeskog, but probably not for a number of years. Landeskog could be there at #8, but the move doesn't necessarily make sense.
Dougie Hamilton
is the second best defenceman available in the eyes of many scouts. He'll have to get by the Devils and Islanders, who need defensive help, but if he does he could easily be on the board at 8th or even 9th overall. Neither Boston or Columbus would rather have him over Hemsky, and the Oilers might be better off having Hamilton help anchor the backend. This is a move that could make a lot of long-term sense.
From 3-7, Florida, Ottawa and Winnipeg will probably all want forwards, which is why
Ryan Strome
likely won't drop past them. Landeskog, Couturier and Strome are the 3 best available after RNH and Huberdeau, so unless there's a Jeff Skinner type of surprise out there, Strome will be gone by the time the 8th pick is made.
Ryan Murphy
is the type of player that could make things very interesting. There's every chance that he'll be around at 8 or 9 overall. Murphy is one-dimensional, but the Oilers could use a pure scoring defenceman. Essentially trading Hemsky for Murphy might seem like a bad idea, but it would give the Oilers a more well-rounded offensive attack.
Nathan Beaulieu, Duncan Siemens
and
Zack Phillips
are all likely to be available at 8th and 9th overall, but they could also drop further to the middle of the first round. Those three represent the last players that are really worth trading up to get, but not necessarily by trading Ales Hemsky. The Oilers might be able to get them at 19th overall, or trade a lesser asset and the 19th pick to move up a few spots and snag one of them. The fact that the Oilers have another mid first-round pick means that there isn't much need to trade up to take any of the other players in round one since the talent level basically levels off with all of them.
***
There's a realistic chance that Dougie Hamilton and Ryan Murphy could be around at 8th or 9th, and those two players would be who the Oilers might want to target. Only those two are worth trading a player of Hemsky's ilk. However, the draft is always full of surprises and the Oilers won't hesistate to trade Hemsky if Larsson falls to the 8th or 9th spot. Couturier might also be worth Hemsky in the long run, so if he somehow falls then the Oilers may go after him; but in that case Columbus and Boston might take their chances with simply drafting him.
If one of those four drops to 8th or 9th overall, expect the Oilers to move heaven and earth to get them.